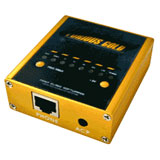 Price: 271.14 USD

FuriousTeam present Furious Gold Special Bling Bling Edition! The furious gold box has been pimp out to fit better your professional needs. New fresh design, inteligent hardware to have faster comunication with your phones. New set has 46 cables which suit all FuriousGold's software. Furious gold is leading the market over a year now, dedicated to bring you the best.

Features:

Sony Ericson

(40 free credits included)


Module Name:

SEFUT

Features :
Read phone info
Flash
Unlocking Sony-Ericsson DB2020, DB2012 CID49/50/51 (need 1 credit)
Unlocking Sony-Ericsson DB2020, CID52 unlimited no server/no credits
Customize option
Flash cross CID
Imei repair/change
Reset user lock, talk time, flip
DB2010 Flashing
DB2010 Reset total time and user lock
PNX5230 Flashing
PNX5230 Reset total time, flip and user lock
EMMA 3 CARDS WERE BLOCKED FOREVER BY SONY-ERICSSON. THIS MEANS YOU CANNOT UNLOCK/FLASH CROSS CID/CHANGE IMEI USING OUR SOFT ON DB2012 MODELS. FOR DB2020 MODELS PELASE UPGRADE TO CID 52 TO BE ABLE TO DO THIS.
Models :
DB2020 CID49/51/52
K530, K550, K550A, K550C, K550I, K550IM, K610, K610C, K610I, K610IM, K618, K790, K790A, K790C, K790I, K800, K800C, K800I, K810, K810A, K810C, K810I, K818, S500, T650, V630I, W550C, W550I, W580, W610, W610A, W610C, W610I, W660, W710, W710A, W710C, W710I, W830, W830A, W830C, W830I, W850, W888C, Z610, Z610A, Z610C, Z610I, Z710, Z10A, Z710C, Z710I
DB2012 CID49/51
K320, K510, W200, W300, W810, Z530, Z550
PNX5230
Z310
Vodafone - ZTE
Module Name:

VODAFONE

& SAGEM

Features :
Flash read
Flash write
EEprom Read
EEprom Write
Unlock
SECURITY REBUILD
REPAIR IMEI 004999010640000
CHANGE IMEI TO ANY YOU WISH
REPAIR AND USE PHONES WITH FOREIGN EEPROM
UNLOCK PERMANENTLY BLOCKED PHONES
REMOVE PHONE CODE
UNBLOCK COUNTERS !
Models :
A61
A62
125
225
226
227
228
Sagem
Module Name: SAGEM

Features :
Flash read
Flash write
EEprom Read
EEprom Write
Unlock
Repair Dead Phones
AUTO DETECT AND UNLOCK NEW FIRMWARES
SECURITY REBUILD
REPAIR IMEI 004999010640000
CHANGE IMEI TO ANY YOU WISH
REPAIR AND USE PHONES WITH FOREIGN EEPROM
UNLOCK PERMANENTLY BLOCKED PHONES
REMOVE PHONE CODE
Models :

Treo
Module Name: TREO


Features :
Read unlock codes
Txt to code (COUNTER BLOCKED TO 15 CREDITS EACH MODEL. DOESN'T NEED INTERNET)
Models :

AMOI (1ST)
Module Name:

AMOIMOS1

Features :
Direct unlock
Flash read
Flash write
Eeprom write
Models :
Amoi Ministry of Sound (MOS-1)
Blackberry (1ST)
Module Name:

BLACKBERRY

Features :
Read unlock code(s)
Flashing
Language change
Security code reset
Models :
ALL 6xxx series
ALL 7xxx series (7130=8100=870x=NOT SUPPORTED BECAUSE NEW PLATFORM)
ONDA (1ST)
Module Name:

ONDA

Features :
Direct unlock
Full flash read/write
Eeprom write
Security code reader
Models :

DRAGON-ARIMA (1ST)
Module Name:

DRAGON

Features :
Read codes
Data Dump
Firmware write
Eeprom rebuild
Direct unlock
Imei repair
Relock
EEprom rebuild
Read phone code
Models :
DRAGON 1916/1928
ARIMA 2851
ALCATEL PHILIPS SERIES
Module Name:

PHILALC

ALCATEL LOCOSTO SERIES
Module Name:

VLECOSTO

Features :
READ CODE(S)(EASY TO GUESS WHAT DOES)
DIRECT UNLOCK (REMOVE LOCK FLAGS/UNLOCK BLOCKED PHONES)
RELOCK (RELOCK PHONE TO ANY MCC-MNC WITH ANY CODE U WISH)
SECURITY REBUILD (FIX 'MEPD NO PRESENT' + IMEI CHANGE )
WRITE FLASH (FULL SECURITY RECALCULATION)
READ FLASH (WE NEED ALOT OF DUMPS ! SEND US)
WRITE LP (LANGUAGE CHANGE)
WRITE FFS (FFS REPAIR/FORMAT, REMOVE PHONE CODE AND CUSTOMISATIONS)
WARNING !!! 'NO PATCH' SOLUTION
Models :
E101, E107, E201, E207, E221, E225, E227
E101A, E101X, E201A, E201X, E206A, E207A, E207X
E221A, E221X, E227A, E227X
S107X, S210X, T10CM
V270A, V270X
ALCATEL VLE5/VLE6 SERIES (1ST)
Module Name:

VLE5

Features :
Direct unlock
Code reading
Language change
Firmware change (upgrade, downgrade, write back-up) by recalculation of security zones
Repair completely dead phones by recalculation of security zones
Support old and new algorithms
Imei Repair
Models :
OT-E100/157/158/159/160/161/C61
OT-E252/256/257/259/265/200/220/230/205/C62
OT-E801/C64/E805 - 1st
ALCATEL MTK SERIES
Module Name:

MTK_ALC

Features :
Read flash
Write flash
Unlock by flash
Models :
C7 series (C701/C707/717/MD01)
K6 series (C820/C825/V770)
NEC (1ST)
Module Name:

NEC344

& NECM2 & NG

Features :
Direct unlock
Phone repair
Imei repair
China enable
Models :
NEC E228
NEC E313
NEC E616
NEC E616V
NEC E338
Features :
Flash read, write (includes MAP/LNG/MAIN)
Direct Unlock
Read phone code
Models :
NEC E343i
NEC E121
NEC E344i
Features :
Direct Unlock
Read flash
Repair
Reset phone code and settings to factory default
Models :
Features :
Read unlock codes
Reset phone code and settings to factory default
Models :
NEC N411i
NEC N540
NEC N500i
NEC N412i
NEC N512i
NEC E949
NEC E938
NEC L1
LG 3G SEMC BASED
Module Name:

LG 3G

Features :
Direct Unlock
Flash
Repair
Models :
8110
8120
8130
8138
8180
8330
8360
8380
LG 3G QUALCOMM BASED (1ST)
Module Name:

LGQ

& QFG

Features :
Flash
Repair
Unlock (Direct unlock, Code read or by flashing patched flash)
Reset phone code & SPC
Imei repair (available for 8210 & 8290 & CU320 only)
Language change
NOTE: BIGGEST FLASHES DATABASE AVAILABLE FOR THEM
Models :
8150 (Direct unlock)
8210 (Direct unlock)
8290 (Direct unlock)
8500 (Full unlock by flash)
U250 (Flashing and repair only)
U300 (Temporary unlock using zener diods and original sim)
U310 (Flashing only)
U450 (Flashing and repair only)
U830 (Full unlock by flash)
U880 (Temporary unlock)
U890 (Temporary unlock using zener diods and original sim + 64K SIM SUPPORT)
U890C Chinese firmware
U900 (Temporary unlock)(INCLUDES v11)
U960 (Flashing and repair only)
U970 (Full unlock by flash)
KU970 (Full unlock by flash+Direct Unlock)
KU730 'Aurora' (Full unlock by patched flash)
KU250 (Flashing and repair only)
FOMA L600i FULL FLASH/NVM READ/NVM WRITE/IMEI CHANGE
Full Unlock :
KU800, KU450, L600V, KU311, U990, KU990, CU500, CU500V, MU500, YU550, TU500S, TU500F, CU400, CU405, CU320, CU720, TU720, CU575, TU575, CU515, TU515, KU380, KU385, KS20
LG 2G AD&TI CPU BASED:
Module Name:

LGM1

& LGM2

Features :
FLASH WRITE (LANGUAGE CHNAGE/REPAIR)
FLASH READ
DIRECT UNLOCK
IMEI REPAIR
FIX NETWORK NOT AVAILABLE
Models :
CG series: CG300, CG225(AS G4015)
C series : C1100, C1150, C1200, C1400, C3100, C2200, C3300, C3380, C3310, C3320, C2100, C3400, C2000
CE series : CE500
TG series : TG800F, TG800
L series : L3100, L342I, L341I, L1100, L343I
G series : G7100, G5400, G1500, G1600, G1610, G7000, G7020, G7030, G7050, G5500, G4010, G4011, G4020, G4050, G4015, G242 (as CE500)
F series : F2400, F2100, F2300, F2400, F2410, F7250T, F3000
B series : B2050, B2100, B2150, B2000
W series : W5220
M series : MG105, M6100, ME540, MG110, MG320, MG800, MG810, MG280, MG125, MG370, MG295, MG285, M44x0
P series : P7200
S series : S5100, S5200
KG series : KG210, KG220, KG225, KG800, KG90, KG320, KG328, KG240, KG245, KG248, KG110, KG118, KG115, KG810, KG98, KG130, KG290, KG291i, KG296, KG298
KP Series: 200, 202, 202i, 130 (AS KP20X) , 235 (AS KP20X)
LG OMAP/INFINEON:
Module Name:

LGKE

Features :
OUT OF BATTERY FIX (WORLD FIRST)
DIRECT UNLOCK (WORLD FIRST)
FLASH WRITE (LANGUAGE CHNAGE/REPAIR)(WORLD FIRST)
FLASH READ (WORLD FIRST)
CHANGE IMEI
CHANGE BLUETOOTH ADDRESS
NOTE: BIGGEST FLASHES DATABASE AVAILABLE FOR THEM
Models :
KE Series: KE260, KE360, KE600, KE608, KE608N, KE770, KE800, KE820, KE850, KE850A, KE850ASV, KE858, KE970, KE970GO, KE970PK, KE500, KE508, KE520, KE590
ME Series: ME600D, ME770C, ME770D, ME820C, ME830D, ME850C, ME850D, ME970C, ME970D, ME970DPK, ME550C, ME550D, ME240Q
KG Series: KG70, KG70C, KG77, KG90, KG90C, KG90N, KG99, KG270, KG271, KG275, KG276, KG278, KG285, KG288, KG289, KG370, KG375
MG Series: MG160A, MG160B, MG161A, MG165A, MG370
CE Series: CE110, LG240
KM Series: KM500
KP Series: KP100, KP105, KP105A, KP105B, KP106, KP106A, KP106B
KONKA
Module Name:

MT

BENQ-SIEMENS (1ST)
Module Name:

BENQ1

& BENQ2

Features :
Direct unlock
User code
Read flash
Models :
S660 (c)
S670 (c)
S680 (c)
M300 (Test Point)
M315 (Test Point)
S700
AP75
E61
SIEMENS (No test point)
Module Name:

FBS

Features :
Direct unlock
Change IMEI
Backup/Restore
SKey calculation
Models :
C65, CX65, M65, S65, SK65, SL65, SP65, C70, CX70, C72, C75, CF75, CX75, M75, ME75, M77 (SGold ), S75, SL75 (SGold2)
O2 (1ST)
Module Name:

BENQ1

& BENQ2 & O2x1

Features :

Models :
O2x1i
O2x2i
O2x1b
O2x1
O2x2
O2x3
O2x4
VITEL
Module Name:

O2x7

Features :
Direct unlock
Flash Read, write flash
Models :

PHILIPS
Module Name:

NTP

Features :
Direct unlock
Flash Read, write flash
Read phone code
Repair imei
Models :

MAXON
Module Name:

O2x1

Features :
Direct unlock
Flash Read, write flash
Eeprom repair
Models :

VK MOBILE
Module Name:

VK

& VK3E

Features :

Models :
207 (i)
530 (i)
560
570
200
4000
Panasonic
Module Name:

PA

& PANA10X

Features :
Unlock
Flash Read, write flash
Models :
Features :
Models :
Vs2, Vs3, Vs6, Vs7, Mx6, Mx7, Sa6, Sa7
SIEMENS
Module Name:

SIEMENSC62

Features :
Direct Unlock
Flashing (V25 and above)
Models :

NEWGEN (1ST)
Module Name:

NG

Features :
Direct Unlock
Phone code reset
Set factory settings
Flash read
Models :
Airness99
C610
C620
C800
E1000
E1100
Modelabs ELITE Phone
SHARP 3G
Module Name:

SHARP 3G

Features :
Direct Unlock
Flashing
Repair
Models :
802SH
902SH
903SH
703SH
CID 73 (Suported by TP)
LOBSTER
Module Name:

LOBSTER 544

& LOBSTER PHONE HOUSE
Module Name:

GR1000

Features :
Flash read, write
Codes reading
Direct Unlock
Relock
Imei repair
Eeprom Repair
Models :

DBTEL-EMBLAZE STING (1ST)
Module Name:

DBTELJ6

Features :
Flash read, write
Codes reading
Direct Unlock
Relock
Imei repair
Eeprom Repair
Models :
Emblaze String 6 - DBTEL J6
MICROSNAPPER
Module Name:

MICROSNAPPER

Features :
Flash read, write
Direct Unlock
Eeprom read, write
SANYO
Module Name:

Qualcomm

Features :

Models :
Sanyo 801SA
Sanyo 750, 750i (Logger function available)
TOSHIBA 3G
Module Name:

TOSA

Features :
Read Codes (TS705 ONLY IN QFG MODULE)
Direct Unlock (ONLY 2006 VERSIONS)
Phone code & SPC reset
Models :
TS705
TS921
803
902
903
904
(Note : 2006 batch not suported)
TOSHIBA 2G
Module Name:

TS2i

& TS605 & TS608 & NTP

Features :
DIRECT UNLOCK
FULL FLASH READ/WRITE
READ/WRITE EEP (TS605 ONLY)
WRITE MBF,MAP,LNG (TS21i/TS10 ONLY)
PHONE CODE READER
IMEI REPAIR (TS21i ONLY)
Models :

THOMPSON
Module Name:

MT
PANTECH
Module Name:
Pantech
Features :
Direct unlock
Flash read
Flash write
Eeprom read
Eeprom write
Imei repair
Models :

MOTOROLA
Module Name:

MOTO

Features :
Direct unlock (ALL VERSIONS)
Flash read
Models :
Package Contains :
1 x Furious gold box
46 x cables

Ref : FuriousGold001
- E-series : OT-E100 / 157 / 158 / 159 / 160 / 161 / 252 / 256 / 257 / 259 / 265 / 801 / 105
- C-series : C552 / C62 / C64

Ref : FuriousGold002 - BENQ S660, S670, S680, O2x2
Ref : FuriousGold003 - BENQ M300, M315, S700, AP75, E61
- O2 O2x1i,O2x1b,O2x3,O2x2i
Ref : FuriousGold004
- VITEL - O2x7
Ref : FuriousGold005
- ONDA N3000 - Phone House GR1000
Ref : FuriousGold006
- DRAGON 1916/1928
- ARIMA 2851

Ref : FuriousGold007
- NEC E338,228, 313, 616
- Sanyo 801SA, 750, 750i
- Sharp GX30

Ref : FuriousGold008
- PANASONIC A100, A101, A102
- PHILIPS 568

Ref : FuriousGold009
- NEC 343i
Ref : FuriousGold010
- TOSHIBA TS10, TS608
Ref : FuriousGold011
- NEC N500, N200 - LG TYPE A (7050)(24 PINS connector)
- NEWGEN C610, C620, C800, E1000, E1100, T1000
- Modelabs ELITE Phone
- Airness99
Ref : FuriousGold012
LG TYPE B (7100)(18 PINS CONNECTOR)
Ref : FuriousGold013
LG TYPE C (B1200)
Ref : FuriousGold014
LG TYPE D (KG800)
Ref : FuriousGold015
RJ45 = LG 3G TYPE E USB = LG 3G QUALCOM
Ref : FuriousGold016
- KONKA 926 - THOMSON TN320
Ref : FuriousGold017
- MAXON 7970
- MAXON O2X1
Ref : FuriousGold018
- VKMOBILE 207,530,560,570
Ref : FuriousGold019
- Panasonic Vs2, Vs3, Vs6, Vs7, Mx6, Mx7, Sa6, Sa7
Ref : FuriousGold020 - Siemens C62
Ref : FuriousGold021
- SHARP 802, 902, 903, 703, 904
Ref : FuriousGold022 - LOBSTER 544
Ref : FuriousGold023 - LOBSTER 485
Ref : FuriousGold024 - DBTEL J6/EMBLAZE
Ref : FuriousGold025 - VIRGIN MICROSNAPER
Ref : FuriousGold026 - PANTECH ALL MODELS
Ref : FuriousGold027 - BLACKBERRY TYPE B
Ref : FuriousGold028 –USB- NEC 3G 228,313,616
Ref : FuriousGold029 –USB- - NEC N412i,N512i,E949,E938,L1
Ref : FuriousGold030 –USB- - NECN8, 411i, 540, N500i, 341i, 400i, N series - SHARP GX15
Ref : FuriousGold031 –USB-
- Benq S80, S81, S82 - O2X4 - Siemens SFG75 - BLACKBERRY TYPE A
Ref : FuriousGold032 USB
- VK MOBILE VK200
Ref : FuriousGold033 USB
- VK MOBILE VK4000
Ref : FuriousGold034
- USB POWER CABLE
Ref : FuriousGold035
- RS 232 COM EXTENSION CABLE
Ref : FuriousGold036
- 18 PINS connector
Ref : FuriousGold037
- 24 PINS connector
Ref : FuriousGold038
- Sony-Ericsson K750 / J100
Ref : FuriousGold039
- Amoi Test Point Cable
Ref : FuriousGold040
- NEC E121, E122
Ref : FuriousGold041
- TOSHIBA TS2i
Ref : FuriousGold042 –USB-
LG TYPE D - LG KG99 KU311 KU730 etc
Ref : FuriousGold043 - Huawei ETS 668

Ref : FuriousGold044
- DIRECT TEST POINT CABLE
Ref : FuriousGold045
- TREO USB cable
Ref : FuriousGold046
- PHILIPS 530 cable