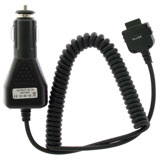 Price: 8.75 USD

Compatible with:
ADAC Blue Media PDA
ADAC Blue Media Pocket PC 255 Navigon
Airis 509 GPS
AIRIS PDA 509
Blue Media PDA 255
Blue Media PDA 255
LIDL My Guide Navigator 6500 XL
Medion PPC100 / PPC150
Mitac Mio 168
Mitac Mio 336
Mitac Mio 338
Mitac Mio 339
Mitac Mio 528
Mitac Mio 558
Mio 8390
Mio 8870
Medion 2910
Medion 7200
Medion 40600
Medion 41600
Medion 95000
Medion MDPPC-100
Medion MDPPC-200
Medion MDPPC-250
MDPNA100
My Guide 3500 XL
OPTIpad 300
OPTIpad 400
Plus MDPPC150 Micromaxx
RoyalTek RBT-1000 ST y RBT-1000 XT2, RBT 1000
Rover P1
T-Sinus WDA
Tchibo Navigation (TCM)
Tchibo Pocket PC MD95270
TCM Pocket PC
Typhoon My Guide 3500 Mobile
Typhoon My Guide 3500TMC
Typhoon My Guide 6500
Typhoon My Pal 3500 TYPHOON
ViewSonic Pocket PC V35
Vievsonic V35
Yakumo Alpha (bez modelu Alpha GPS !!!)
Yakumo 400
Yakumo Delta
Yakumo Delta 200
Yakumo Delta 200 GPS
Yakumo Delta 300
Yakumo Delta 300 GPS
Yakumo Delta 300 GPS 2L
Yakumo Delta 400
Yakumo Delta 400 GPS
Car charger for your PDA, perfect for keeping your battery topped up whilst in the car, or keeping your palm going during a long journey. Simply fit it into the cigarette lighter port in your car, plug the tangle proof cable into your device and away you go.

You'll never run out of power again - great for business trips or long journeys!

Green light indicates readiness for charging. Can be used with 12 VDC or 24 VDC systems. High quality, light weight, small, and unobtrusive.