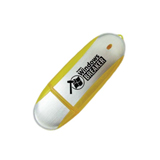 Price: 0.00 USD
Windows Breaker is a Windows account password bypassing tool. Whether you've lost your Windows password or someone has locked you out of your computer, Windows Breaker can recover you Windows account. Unlike password recovery, Windows Breaker simply gives you access to any Windows account allowing you to gain access to your files, change the account password, and get your life back.

Windows Breaker comes with a 10 use license. This will allow you to bypass up to 10 Windows accounts on up to 10 different computers. Windows Breaker is a must-have tool for any IT professional, private investigator, computer investigator, or law enforcement officer.


Product Overview
Password recovery tools have been used by law enforcement and IT professionals for decades. Now, anyone can afford to bypass their Windows passwords and regain access to their computer without having to call a professional or jump through complex hoops. Simply boot your computer into the Windows Breaker USB drive and follow the instructions and you'll get access to your computer in no time.

Features:
Ready-To-Use - There's no need to create complex CD or USB boot discs
Bypasses Account Logins - You can get access to the Windows account without changing the password
10 Uses - Use it up to 10 times just in case you keep forgetting your password
Who Uses It?
Parents
Spouses
Boyfriends
Girlfriends
Private Investigators
Employers
Law Enforcement
Forensic Investigators
Requirements:
System Compatibility: Windows XP, Windows 7
BIOS must support booting to USB
Product available on special order after payment. Processing time is ca 14 days agreed individualy