iP-Box iOS8 Adapter use this adapter with IP-Box and you can brute force the passcode on iPhone running iOS 8.0.1 - 8.0.2.

Supported Versions / Scenarios
Below we list what the adapter enables you to unlock

1. IOS 8.0.1 iPhone 4s
SETTING:
Stop while the brightness changes 150
Each time interval bit (ms) 30
Each group of data interval (ms) 300
Unlock the phone state IOS8 only_1
IOS8 Start power delay time (sec) 40

2. IOS...

The IP-BOX iPhone Password Unlock Tool is used to brute force any forgotten 4 digit password on iPhone iOS 7.x.x. Simply attach the device to the iPhone or iPad and it will give you the code within 6 seconds to 17 hours. You will then have full access to your iPhone / iPad and all user data remains intact.

ATTENTION: IF IPHONE HAVE SET OPTION ERASE DATA AFTER 10 FAILED PASSCODE ATTEMPTS, THEN ALL DATA WILL BE DELETED!





General Information:
...

MFC Dongle allows you to get user password on iPhone 4,4s, 5, 5s, 5c (V7.1.1/ V7.1.2) and HTC/Samsung Android mobile phones (V4.3+). MFC Dongle does not require resetting your device which entails deleting data and reverts the device to factory settings. MFC Dongle keeps your device's data and allows to get the passcode easily.

A screen lock passcode is a good security measure. If you forget this passcode, One last-resort solution to this is resetting your device which deletes all your...
Each registered customer gets
advertisement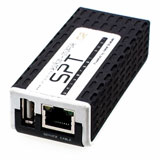 SPT BOX with 29 cables
249.69 USD
credit cards
Credit cards are authorised by www.ecard.pl and PayU


We accept Visa and Mastercard



partners