Z3x Samsung PRO activation addon enables support for newest Samsung models.
SAFE DIRECT UNLOCK for Galaxy S4, Note 3, G530h and lots of others.
Samsung PRO activation allows safe direct unlock, IMEI repair without rooting or EFS wipe, SN, Bluetooth, WiFi, Product code, etc. for majority of new Samsung mobile phones. This solution will not touch any calibration data, meaning that 3G/LTE network will remain unaffected.
Also it adds support for Android 5.x phones, current version...

Samsung PRO activation for Z3X box

Each registered customer gets
advertisement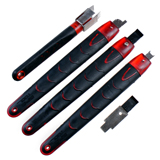 GPGTools 4in1
11.14 USD
credit cards
Credit cards are authorised by www.ecard.pl and PayU


We accept Visa and Mastercard



partners