Rewritable card which allows to clone original content of sim card including ICCID, IMSI, Phonebook, Messages, Others. It cannot create card which could register into network, but phone will detect it as original sim card.
Compatible with MOBILedit Forensic v6.2 or higher.



For versions 6.2 and higher, it is possible to clone SIM cards.
The DUMMY SIM card and original SIM card are required.
First, connect a compatible SIM card reader and insert the SIM...
Each registered customer gets
advertisement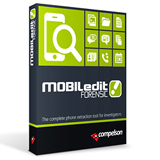 MOBILedit Forensic
1320.39 USD
credit cards
Credit cards are authorised by www.ecard.pl and PayU


We accept Visa and Mastercard



partners