29-in-1 Memory Card Reader / Writer can access all major types of memory cards. Compatible with both Windows and Mac operating systems, the card reader / writer allows high speed data transfer with its USB 2.0 connection. Cards are visible as additional drives in operating system and you can perform read, write, format, delete on each card.

Supports:
Compact Flash (Type I & II) IBM Microdrive SmartMedia MultiMedia Card SecureDigital Mini SecureDigital Sony Memory Stick...

With this new type of special polishing paste, end users have for the first time the possibility of eliminating the scratches in their mobile phone displays quickly and cost-effectively in a do-it-yourself process.

Using the Nokia joystick for playing snake game on Nokia phones as you can break the highest score continuously. It is more fun and convenience tool for you. Drive it for breaking the highest score of your Snake game record right now !
Each registered customer gets
advertisement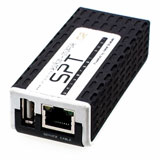 SPT BOX with 29 cables
228.29 USD
credit cards
Credit cards are authorised by www.ecard.pl and PayU


We accept Visa and Mastercard



partners