How to buy
Below you can find a short description how to place an order for products offered in our online shop on www.gsm-support.net.
Each customer gets 2% discount after registration and logging in before placing an order !
To register please kindly fill in
THIS FORM
and enter all your personal details as shown on example below
To order certain product please choose quantity (or leave 1 as it is) and add it to the shopping cart by clicking on basket icon.
Now you will see content of your shopping cart. You can always return to previous page on our website by clicking
Return to shopping
link.
Now to finish shopping please enter your login and password in CART
In this step you have to:
choose type of delivery
choose payment method
Please know that delivery cost depends on 3 factors: destination country, total weight of the package and type of courier. Usualy the cheapest option is priority air mail, but disadvantage is that it is not so quick and it is not possible to track such shipment.

Now please select type of delivery



Then choose payment method. In our case we select Credit Card (only as an example). You can also pay by TT Wire Transfer or by Western Union.
It is VERY IMPORTANT to provide Bank Name, Bank Address, Phone no, Type of credit card if you pay by this way.
Please DO NOT enter your credit card number here !
Please also read shortage of our Sales / Credit Card Policy and accept it.



Also in this step you can:

Edit your personal details and address for delivery
Give your company details to receive invoice - only if you have a company officialy registered in European Union

At the bottom please press this button:



On next page you will see confirmation of your order. Your order is still not paid. To pay for it please kindly press red button:



Next you will be redirected to special SSL 128bit secure website where you can enter all your credit card details:



You will receive confirmation email from us with information about your order. You can check status by entering tracking number on our website or by contacting us directly via email or phone.
Each registered customer gets
advertisement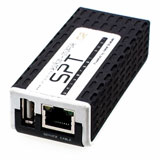 SPT BOX with 29 cables
228.29 USD
credit cards
Credit cards are authorised by www.ecard.pl and PayU


We accept Visa and Mastercard



partners