USB cable for iPhone 5 - works with iOS below 7 so up to 6.1.4.



High quality brand new iPhone cable allows you to connect your iPhone phone with PC computer. Now you can easily exchange all data between PC and device.

This cable is compatible with the following devices:
iPod touch 8GB, 16GB iPod nano (3rd generation)4GB, 8GB iPod classic 80GB, 160GB iPod (5th generation) 30GB, 60GB, 80GB iPod nano (2nd generation) 2GB, 4GB, 8GB iPod nano (1 gen) 1GB, 2GB, 4GB iPod photo20GB 30GB, 40GB, 60GB iPod mini2GB 4GB iPod (click wheel)...
Each registered customer gets
advertisement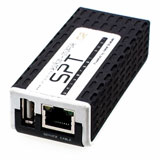 SPT BOX with 29 cables
228.29 USD
credit cards
Credit cards are authorised by www.ecard.pl and PayU


We accept Visa and Mastercard



partners