Available soon
You have to be logged in to gain access to notice options
more »

GPGLab is an easy to mount, ideal storage rack for your service cables. Easily and quickly find the cable you need ! Simply clip off the cable you need and clip back.

Advantages:
- high quality string
- special shape of holders
- possibility to purchase additional accessories - strings, plates, screws etc

Idea of mount:






Length of a string is over 1 m (123 cm) - you can hang 30-40 cables



...
Each registered customer gets
advertisement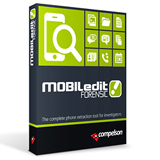 MOBILedit Forensic
1320.39 USD
credit cards
Credit cards are authorised by www.ecard.pl and PayU


We accept Visa and Mastercard



partners