This data cable is worked for Siemens C30 S30 M30 GSM mobile phones.
Below is the general usages for this data cable:
- Edit mobile phone book
- Remove SP lock
- View Security Code
- For use with most service software
- Edit/Send ringtones
- Edit logos
- Send SMS messages
- Edit/Send picture messages
- Data transferring

Supported models:
Siemens C62

Technical parameters:
- Connected to RS-232 (COM port)
- Plug DB9 ("small" COM - 9pin)
- Wire lenght: 1.2 m
- Professional high quality connectors

Features:
- Remove SIMLOCK
- Load firmware - FLASH
- Read user, security code
- Other service features

Not available
You have to be logged in to gain access to notice options
more »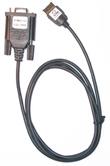 Cable not available any more, but possible to produce it for wholesale orders only. Now we offer a USB replacement of this cable with COM emulation.
Supported models:
Siemens 2218 A52 A55 A56 A60 C55 C56 C60 C62 C65 CF62 CT56 M55 MC60 MT55 S55 S56 S57 S65 SL5C SL55 SL56

Technical parameters:
- Connected to RS-232 (COM port)
- Plug DB9 ("small" COM - 9pin)
- Wire lenght: 1.2 m
- Professional high quality connectors

Features:
- Remove...
Not available
You have to be logged in to gain access to notice options
more »
Each registered customer gets
advertisement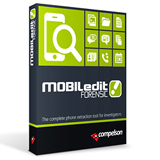 MOBILedit Forensic
1320.39 USD
credit cards
Credit cards are authorised by www.ecard.pl and PayU


We accept Visa and Mastercard



partners