Paraben Data Recovery Stick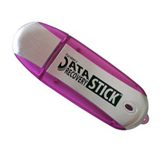 Enlarge
The Data Recovery Stick is the easiest way for anyone to recover deleted files. There's no software to download and install. Simply plug the Data Recovery Stick into a USB port, open the software, and start your recovery. Even if files have been deleted from the recycle bin, you can still recover them as long as they haven't been overwritten by new data. Recovering deleted data doesn't have to be overwhelming. Best of all, you can rest easy knowing Paraben's years of digital forensic expertise will recover your files.
The Data Recovery Stick can booted in forensic mode. When a USB drive is plugged into an active Windows system, it creates a registry entry. When you boot into the Data Recovery Stick in forensic mode, it will not leave a trace on the target hard drive so this tool can be used by home users or computer forensic experts.
Please Note: The storage device you are recovering data from must be a physical drive. Some cameras, such as iPhone cameras, only give logical drive access and images cannot be recovered from such devices. You must also have the proper media reader for some types of storage.
Product Overview
The Data Recovery Stick is used by law enforcement all around the world to forensically recover deleted data. It uses a cluster-by-cluster forensic grade data recovery algorithm so you can be sure if the data is still there, you'll get it back. The Data Recovery Stick can recover the following types of data:
Photos:
.JPG (JPEG) Data Recovery
.BMP (BITMAP) Data Recovery
.PNG Data Recovery
.TIFF Data Recovery
.EMF Data Recovery
MS Office Documents:
.DOC - Word Data Recovery
.DOCX - Word 2007 Data Recovery
.XLS - Excel Data Recovery
.XLSX - Excel 2007 Data Recovery
.PPT - Power Point Data Recovery
.PUB - Publisher Data Recovery
.VSD - Visio Data Recovery
.MDB - Access Data Recovery
Open Office Documents:
OpenDocument Spreadsheet Data Recovery
OpenDocument Text Data Recovery
Open Office OpenDocument Presentation Data Recovery
OpenDocument Graphics Data Recovery
OpenDocument Database Data Recovery
Other Documents:
.PDF - Adobe PDF Data Recovery
.RTF - Rich Text Format Data Recovery
AutoCad Data Recovery
MindManager Brainstorm and Process Control Data Recovery
.CHM - Help File Data Recovery
.HTML - Web Page Data Recovery
Multi-Media:
.MP3 - MPEG Data Recovery
Supports Data Recovery From the Following Storage Devices Formatted as Fat 32 or NTFS:
Hard Drives
USB Drives (flash drives/thumb drives/etc.)
Digital Cameras (must show as a physical drive)
SD (Secure Digital Card)
xD-Picture Card
MiniSD
microSD
MemoryStick (MS)
MultiMediaCard (MMC)
MMCmobile
Secure Digital High Capacity (SDHC)
MMCplus
Reduced Size MultiMediaCard (RS-MMC)
miniSDHC
microSDHC
MMCmicro
CompactFlash (CF) Type I and II
MicroDrive
Memory Stick Pro
Memory Stick Duo
Memory Stick Pro Duo
MemoryStick Micro (M2)
MagicGate Memory Stick
MagicGate Memory Stick Duo
System Requirements:
Works on any storage media formatted as FAT or NTFS
System Compatibility: Windows XP, Windows 7, or Windows 8
Compatible Media Reader
Product available on special order after payment. Processing time is ca 14 days agreed individualy
Printer friendly version
PDF version
You might be also interested in the following products:
We offer discounts for high quantity/value orders. Please contact us if you are interested in wholesale purchase.
Product names used in this web site are for identification purposes only and may be trademarks of their respective owners.
Product names used in this web site are for identification purposes only and may be trademarks of their respective owners.
Each registered customer gets
credit cards
Credit cards are authorised by www.ecard.pl and PayU


We accept Visa and Mastercard



partners