Universal COMBO FBUS unifbus cable 9 in 1 PRO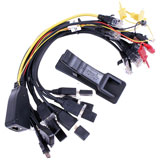 Not available
You have to be logged in to gain access to notice options
Enlarge
Universal COMBO FBUS unifbus cable 9 in 1 PRO
is a set of 8 adapters, 1 connection cable and main holder used for flashing, unlocking all BB5 phones. Advantage over other solution are fast and easy change of adapters to main modules - also you can buy new ones without problems and low prices instead of buying full module. For sure when new phone came on the market you did not have a cable. Thanks to our unifbus adapters you can perform any service operation without problems until factory makes a new cable. Set comes with 9 items as shown on a picture to support variety of all BB5/DCT4 and even DCT3 phones (resistors 3.3K, 5.1K, 7.5K, 10K.
General advantages of using our unifbus cable:
In case you get a phone with damaged firmware the only way to repair it is using a special service cable
If new phone model comes on market - you will be able to flash and repair it
You will save time, money and space on your service desk. So far you had to buy new cable for new model. Besides it is not so easy to find right cable if you have over 100 pcs to different models.
This UniFbus cable gives you a possibility to service phone right after it comes on the market
You save money - you do not need to buy new cables any more
You save space on your service desk - just 8 cables for almost all BB5 phones
You save time - you can easily and quickly find right cable
Servicing of phones will be more efficient
High quality and resistor switch (3.3K, 5.1K, 7.5K and 10K) will allow to easily enter phone into local mode
Unifbus cable is compatible with boxes: JAF, HWKUFS, UFS3 Tornado +HWK, Universal box, MT-Box and all similar

IT IS THE ONLY UNIFBUS SET FOR UFS/JAF/HWKUFS/UNIVERSALBOX ETC. AND ALSO FOR MT-BOX/GTI WITH ADDITIONAL TX2 AND VPP LINES.

Improvements in comparision to older version of unifbus:

Support for RJ48 10pin socket in MT-Box/GTI with RX2 and VPP lines
Easy change resistor value using built in switch 3.3K/5.1K/7.5K/10K. Older unifbus have only 3.3K/5.1K/7.5K
Transparent plexi adapters -> easy mount in mobile phone

Compatible with the following Nokia phones:
E50, E51, E60, E61, E61I, E62, E63, E65, E66, E70, E71, E75, E90, N70, N71, N72, N73, N75, N76, N77, N78, N79, N80, N81-1, N82, N85, N90, N91, N92, N93, N93I, N95, N95-8GB, N-Gage, N-Gage QD, 1100, 1101, 1110, 1600, 2255, 2280, 2300, 2600, 2600C, 2630, 2760, 2680S, 3100, 3105, 3108, 3109C, 3110C, 3120, 3120C, 3200, 3200B, 3220, 3250, 3360, 3500C, 3555B, 3585, 3610A, 3650, 5000, 5100, 5140, 5200, 5300, 5310xm, 5320D, 5500, 5610D, 5700, 5800D, 6020, 6021, 6030, 6030, 6060, 6070, 6080, 6085, 6100, 6101, 6103, 6110N, 6110Navigator, 6111, 6120C, 6125, 6126, 6131, 6151, 6170, 6200, 6210Navigator, 6220, 6225, 6230, 6233, 6234, 6235, 6255, 6267, 6270, 6280, 6290, 6300, 6340, 6500C, 6500S, 6510, 6555, 6600, 6600S, 6610, 6620, 6630, 6650, 6670, 6680, 6800, 6820, 7100S, 7200, 7210, 7250, 7260, 7270, 7310C, 7360, 7370, 7373, 7390, 7500, 7510S, 7600, 7600, 7610, 7710, 8310, 8600, 8800Arte, 8910, 9300, 9500

Photo of set:

unifbus-combo-pro-06_small

unifbus-combo-pro-05_small
unifbus-combo-pro-03_small
unifbus-combo-pro-04_small
unifbus-combo-pro-01_small
unifbus-combo-pro-02_small
Diagram of cables in set:



NOTE: Suitable for MTBOX, UFS and JAF. Set is built from hard plexi - please use it carefuly - no warranty for damages caused by user.


Printer friendly version
PDF version
unifbus, universal, fbus, cable
We offer discounts for high quantity/value orders. Please contact us if you are interested in wholesale purchase.
Product names used in this web site are for identification purposes only and may be trademarks of their respective owners.
Product names used in this web site are for identification purposes only and may be trademarks of their respective owners.
Each registered customer gets
advertisement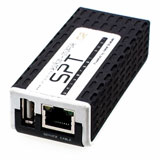 SPT BOX with 29 cables
228.29 USD
credit cards
Credit cards are authorised by www.ecard.pl and PayU


We accept Visa and Mastercard



partners