Universal SIM v2.0
Universal SIM v2.0
If you have your mobile phone locked, then the simplest way to unlock it is using the Universal SIM. It is very easy, just prepare your SIM card, the Universal SIM and a cutter. Cut your SIM card according to the Universal SIM IC chip. Then place your SIM card together with Universal SIM and put them into your phone. Finaly your phone is unlocked.
This is the latest version of Universal SIM - in order to perfectly work with iPhone 3G as well with other phones your hardware version must be NEW!!! Diffrences are: thinner FPC ( ~0.2 mm-> ~0.1 mm), thinner IC ( ~0.9 mm -> ~0.65 mm ) , rounded edges like on the following picture
Why Universal SIM:
FIRST IN THE WORLD - Click & Unlock is BETTER NOW !!! no need to find the STK menu anymore

FIRST IN THE WORLD - WORKS ON CARDS WITH NO OPERATOR MENU

FIRST IN THE WORLD - NO MORE HEADACHE PRESETS

BETA FUNCTIONS - WE CURRENTLY TEST JAPAN MODELS SOFTBANK !!

Changed the way Universal-SIM works!

Added special presets for major phone types

Modified almost everything …

Added quick links buttons for easy usage!

NOTE: All cards sold by us are preprogrammed and udpated to Universal functions - in case you need to change to different brand you might need to run software and by One Click update your Card, but you must have Smart Card reader (same as in Pkey).




Universal SIM:
Compatible with BB5 & DCT4+ and many others phone models

Works without testpoint, computer, logs etc

Instant unlocking

Safe, secure and cheap key

Unlocks without loosing phone's warranty

Long lasting and durable solution

Phone working and tested with Universal SIM:

Alcatel: C550, OT210, OT801

Blackberry: 8700, 8800

Huawei: MT810, T7200, T2000, T868, T5700, C2800, C2606, C2860, 120

LG: U310, U300, U400, KG275, U250, B2050, U880, U890, KG130, KG800, KU580

Lobster: 485

MDA: Compact III

Motorola: A780, Z6, V3i, V575, V600, A780

Nokia: 1208, 1600, 3110c, 2310, 2610, 3250, 3500c, 5200, 5070b, 5300, 5310, 5500, 5610, 6080, 6085, 6070, 6110, 6120c, 6161, 6151, 6120, 6125, 6136, 6280, 6288, 6230, 6300, 6301, 6310i, 6500, 6500s, 6500c, 6822, 7500 Prism, 7373, 7390, E50, E51, E51-1, E60, E60-1, E61-1, E65, E70, E90, E90-1, N70, N72, N73, N76, N80, N81, N82, N93, N95, N95-1, N95 8GB

Sagem: My-150x, My-220x, MyX6-2, W8

Samsung: X150, D600E, F600, P910, i600, Z170, Z240, J600, SC707, F900, Z370, C260, X640, X480, C450, U700, L760, U600, J400, E420, A411, 705, 706, 707, 708, 709, E420

Sharp: 770SH, 904

Sony Ericsson: W200i, K618i, J100, K700, P990i, K770, K510, W200, V630, P1, K800, K550, J220, W300i, W580, K300, W810i, T630, K310, Z310, W660

Siemens: A38, S68, C65, A50

SPV: SPV3000, M650

Toshiba: G500, G900, TS705, G900, TS705, 810, 811, 904T, 910T, TS705

Vodafone: V715, 810

ZTE: F150, F851, F850, F256, F252, F151

Information:

Official forum for Universal SIM - http://forum.gsmhosting.com/vbb/forumdisplay.php?f=467
Official page for Universal SIM - http://www.universal-sim.org/?page_id=11

Very easy update procedure of card - now if new supported models will be available you don't need to buy new card, but just run update utility and by one click update yoru card




After purchase please tell us with which phone model you would like to use this card. If we do not receive such an information we will send card with standard settings which might not work on your device.

Complete contains:
- Universal SIM card
- invoice
Printer friendly version
PDF version
We offer discounts for high quantity/value orders. Please contact us if you are interested in wholesale purchase.
Product names used in this web site are for identification purposes only and may be trademarks of their respective owners.
Product names used in this web site are for identification purposes only and may be trademarks of their respective owners.
Each registered customer gets
advertisement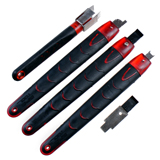 GPGTools 4in1
11.14 USD
credit cards
Credit cards are authorised by www.ecard.pl and PayU


We accept Visa and Mastercard



partners